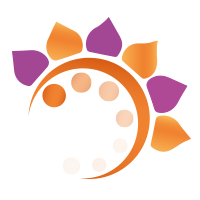 Kerry Burke
I came to Karyn looking to stop a habit of bingeing on wine and crisps. Her help has been amazing and programme of sessions have really helped me to learn so much about myself and build my confidence.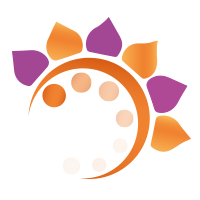 Paul
Karyn has helped me with body confidence issues that I hadn't felt comfortable talking about before but I knew it was affecting me in relationships and holding me back in my work. Karyn was really understanding and put me at ease so I was able to be really open and be honest about things I'd never really talked about before. Her hypnotherapy sessions have helped me to start really believing in myself and start the business I'd been putting off for so long. Thanks for your help.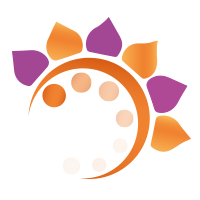 Adam Rutherford
I have suffered with social anxiety and general confidence issues for a number of years, I assumed I would have to deal with it for the rest of my life until I considered the idea of hypnotherapy. I had no prior knowledge of how hypnotherapy worked, or even if it could. I found Karyn's profile online and got in touch. She was quick to respond and to answer my initial queries. From our first session Karyn put me at ease. She fully explained how I could benefit from therapy and her genuine, warm personality allowed me to be open and honest in a way I had not been able to do before. In the time since I finished my hypnotherapy programme, I have noticed a number of positive changes in myself and am looking forward to developing on this in the future. If you are considering a course of hypnotherapy, but feel hesitant, speak with Karyn and I'm sure you will not regret it.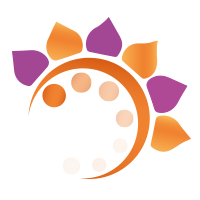 Sarah F
Thinking back, I had always struggled with my confidence and had put this down to just not fitting in and being a loner. When I started working with Karyn I had just left my job, after going through a really difficult time and my confidence was probably at an all-time low. Since having the hypnotherapy with Karyn I feel so much better and more confident in myself. I remember her saying to me at the beginning that we were looking to make changes from the 'inside-out' that would be great and yet feel natural, which sounded wonderful yet to be honest a bit too good to be true! But this is exactly what has happened. I now feel so much more relaxed around people. I feel comfortable and speak up more. I don't hide from people anymore when I'm out, which is something I used to do even when it was people I knew. I left my job. I've had three interviews which I got really good feedback from and I got a new job. And I was always so hopeless at interviews before! Thank you Karyn for being so understanding, you completely put me at ease and the results have really exceeded my expectations, and in such a short time as well. Best wishes to you.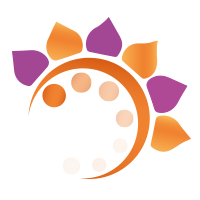 Ruth Peterson
After retiring early because of an unexpected medical condition in 2011 I found myself in a really dark place. I started feeling really panicky around other people, worrying that they were judging me and started to spend more and more time on my own. At times it felt like I was frightened of my own shadow and for 2 years rarely left the house unless I had to. I tried so many things-therapies, meditation and reflexology and had just about given up on myself altogether. I cannot tell you how happy and grateful I am to you Karyn for what you have done for me. After one Hypnotherapy session I feel like I have got my life back. I now go wherever I want without any major anxiety at all and feel more confident than I have in a very long time. You have a real gift, a lovely natural and easy going manner and I would recommend you in a heart beat.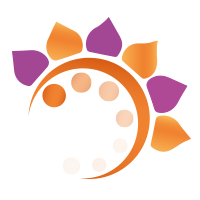 Robert Charlton
I suddenly developed an embarrassing bladder problem after being widowed in 2014 and after many tests I was told it was 'latch key incontinence' and could not be treated medically but was recommended to Karyn by my GP. After one session the problem just stopped and I am now able to go out and about again without any worries, which is such a tremendous relief I can't tell you. Thank you so much.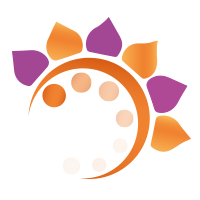 Nicola
I came to Karyn looking to alter my relationship with food. What I wanted was a healthier approach to eating, stopping when I'm full, eating the right foods to give my body health and sustenance, not instant gratification. I had definitely got into bad habits of comfort eating, large portions and not being able to recognise when I had eaten enough. After the hypnotherapy with Karyn I was instantly more relaxed at meal times. It's as if food no longer controls me. I can stop whenever I like and choose healthier options automatically. You have no idea how liberating this is. Over the year I've tried every diet going and I specifically told Karyn that weight-loss wasn't to be the focus of this. The focus had to be on health and if I lost a few pounds along the way fantastic!! The first couple of weeks have been a revelation. I feel calm, focused and free of worry about food. I've been out for meals and left food on the plate. Been to afternoon tea and not had to try a bit of everything. Even drank less alcohol because I recognised I was full. Anyone with the same worries as me will understand the liberation here. I'm sleeping better, feel slimmer in my clothes and overall feel a better version of myself. The bi-product of this has been a 9IIb weight-loss in 2 weeks! And I still don't feel hypnotised in case anyone was wondering, so I don't know how it's done but it works. Thanks Karyn Long may this lifestyle change continue!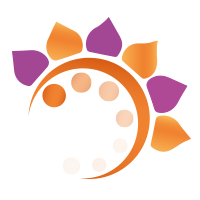 Fiona Plummer
Since having hypnotherapy with you I have facilitated 2 workshops, attended a conference and networking event where I have felt so much more relaxed and confident. I felt much more able to talk passionately about my business and connect with people so much easier rather than trying to analyse or second guess what they were thinking about me. I have been able to communicate so much more calmly, felt like I could just be myself and actually 'enjoyed' the experiences!! Thanks so much Karyn-the hypnotherapy and guidance has been invaluable.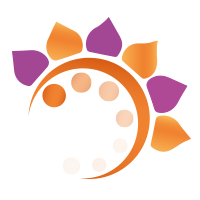 Anna Freeland
Sitting exams in a room full of people and speaking infront of people was something I'd struggled with for a long time. Since the hypnotherapy with you I have sat my exams without feeling any crippling fear or needing to sit in a different room. I feel much more relaxed and confident around people and am hopefully going to University now this year-something I questioned I could do before and was thinking of putting off. Your help has been amazing. Thank you.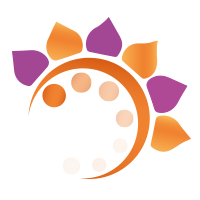 Brenda Daglish
I have suffered with general and social anxiety for over 4 years.  I felt terribly nervous, couldn't go out alone and avoided groups of any kind.  I have tried various therapies including CBT, counselling from talking therapies and MIND.  Nothing helped.  I was eventually given beta blockers from my GP but they gave me really bad side effects. I thought I would give hypnotherapy a go and I have been amazed at the result I have had. The process was very relaxing and I felt really calm.  I hoped that I would feel a little more confident and less nervous.  Just two days after the session I went shopping by myself, had some lunch and I didn't need to take any medication.  I couldn't believe it.  Since then I have repeated this several times and have also been in a group situation.  I felt really calm and relaxed. This would have been out of the question before. I feel so happy as this has really turned things around for me.  I feel I have a bit of my old self back and so quickly.  I am starting to feel "normal" again.  I would really recommend anyone who is suffering to give it a try.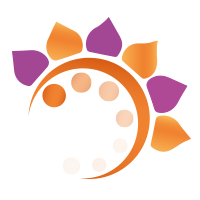 Keeley Lewandowski
It has been a year or so since I received hypnotherapy from Karyn to help combat crippling nerves and insecurity when it came to job interviews and beginning new job roles. They were so severe I was unable to concentrate impacting my ability to demonstrate my true abilities and perform without fear. Since having the hypnotherapy I have successfully undertook several interviews all with the positive outcome of a job offer. I was more relaxed and able to focus my mind on the interviewers and the questions they posed rather than a sense of fear and panic. Not only has the hypnotherapy helped during interviews it has also helped my self esteem and confidence when undertaking my new job role. This was particularly important as this had been lost during one particularly difficult role. Karyn has given me a new renewed sense of worth and newfound confidence to go forward and try and achieve without panic, fear and unintentional self sabotage. This has been maintained since our session and shows no sign of wavering. I highly recommend Karyn and I am so grateful to her and the service she provides. Thank you Karyn.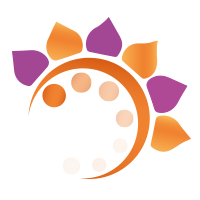 Mark Maxwell
Hypnotherapy was something I was always a little skeptical about. How can this possibly help with my gut wrenching fear of needles? Karyn made me feel completely comfortable and relaxed and I felt I was able to open up about a subject I had always felt difficult to discuss. I had an injection 3 days after my hypnotherapy session and to say this helped with my fear would be an understatement. My GP could not believe the change in my presentation, being able to sit confidently without any anxieties or fear of fainting. Karyn understood my difficulties, helped me to feel confident about myself and my fear, and has helped unlock so many doors to my future which I felt I would never open. I would recommend Karyn without question.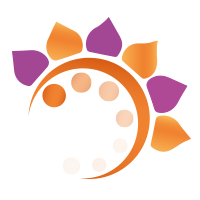 Keeley Lewandowsi
In terms of hypnotherapy I was extremely open minded. I had one session to help with my overwhelming and crippling fear of interviews and wanted to be confident and calm. Karyn was extremely professional, calm and helpful, talking me through the whole process and explaining everything. After one session my fears were allayed and I found I could just cope with the interview and was better able to manage my fears so that I could represent myself to the fullest extent without lapsing into an embarrassed pause, stuttering, mumbling and forgetting my train of thought. I was so much more relaxed and better equipped. Karyn was there to answer any possible queries after the session. I would definitely recommend Karyn's sessions.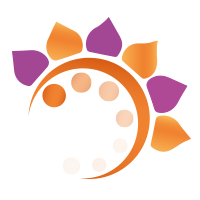 Kelly Smart
I had been trying to give up smoking for many years and managed this on and off for short periods of time before going back to the drawing board. I tried hypnotherapy, quite sceptically and was amazed that after just one hypnotherapy session I am now a non-smoker! To be honest I really didn't expect it to be so easy! I am able to go into social situations and cope with a stressful day without obsessing over the need for a cigarette and feel so much healthier for it. I was and am still amazed! I would recommend Karyn's sessions to anyone that is serious about wanting to give up smoking.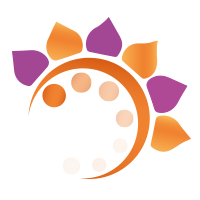 Flo Baker
Karyn, thank you so much for helping me find the right path. It is finally okay being myself now. I have a much better life.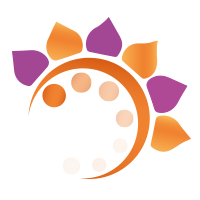 Jo
Having read a magazine article about the benefits of complementary therapies, I contacted Karyn. From the initial phone call, I felt at ease discussing my difficulties and decided to go ahead. I have now completed my hypnotherapy sessions and feel positive about the results, which I believe will be real lasting. I really enjoyed working with Karyn, and feel that my negative past experiences will no longer affect my future well-being or confidence. Thank you.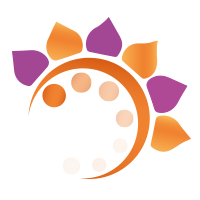 Penny
I contacted Karyn looking for help with anxiety that I'd experienced from being really young and had become more debilitating. From our first conversation Karyn really put me at ease and I immediately felt comfortable talking about difficulties I'd began to doubt I could do anything about. After completing her 5path programme I feel so much calmer and better in myself. I am really happy with the results. Thank you.